Zaliv shipyard will purchase the shipbuilding assets from Bergen Group ASA (Norway)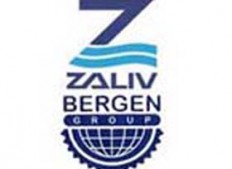 On July 19, JSC Shipyard Zaliv signed the agreement with Norwegian company Bergen Group ASA for purchase of its shipbuilding assets (yards Fosen & BMV).
Parties agreed that at final settlement of this transaction, amounting to $ 18,2 mln, Zaliv will become the owner of 51% of shares in the new shipbuilding company wherein abovementioned Norwegian shipbuilding resources will be included.
Operation on procurement of shares is planned to be completed till the end of current year, and afterwards both shareholders will commonly invest into shareholder's equity approximately $ 8 mln. Moreover, the credit line will be provided amounting approximately $40 mln for construction of outfitted hulls at Zaliv's facilities.
By the words of chairman of Zaliv's supervisory board, Mr. Nikolay Kuzmenko the strategy of development of our two companies coincided. The Norwegian representatives sought for reliable partner in designing and production of maximally outfitted hulls, while Zaliv for the company who will work on their completion and cooperate directly with ship-owners. It is the perfect possibility for Zaliv to expand its attendance on new markets and to receive the firm orders.
It worth reminding that the company Bergen Group ASA (Norway) founded in 2002 is specialized on designing and construction of vessels, on ship-repair and building of oil rigs and offshore steel structures.
Cooperation of Zaliv and Bergen commenced back in 2011 starting from signing of the contract for construction of Field Support Vessel.
By the words of top-manager of Zaliv this successful work became the push for the project of creation of common business.
Such merger of interest undoubtedly will be effective and beneficial. Within the frames of the new company Zaliv will become remarkable and competitive player on the international shipbuilding market.