Zaliv participates in tender for construction of barges for Nibulon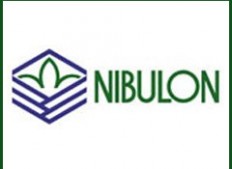 It has been announced by Marketing Director of JS Zaliv shipyard (Crimea, Kerch), Mr. Yuriy Dovgiy.
According to his information, Zaliv received the invitation from one of the biggest agricultural companies of Ukraine (the Nibulon company) to take part in the tender for construction of 10 non-self-propelled barges of river navigation of NBL-91 design as far back as in the end of the previous year. The process of project development is on the stage of conclusion at the moment.
By the information of Mr. Dovgiy Zaliv is in position to commence execution of this order already in March this year, due to the fact that production capacities of the yard ensures its successful implementation. Also we are sure that Zaliv possesses all the chances to be competitive in the price indices.
Attraction of this order is considered to be one of the important strategic aims for Zaliv due to the fact that it is not only allows to fill the port-folio of the shipyard, but also to attract the largest native customer which develops fruitfully its own shipbuilding program on construction of its own specialized fleet for a long time.
Today we know Nibulon as a leading company in the native agricultural sector and the partnership is developing with this company and we expect that cooperatively completed project will have become already in the nearest time the source of long-lasting mutually beneficial cooperation, underlined Mr. Yuriy Dovgiy. Zaliv is attracted by reliability and conscientiousness demonstrated by Nibulon being a potential business-partner, moreover, we appreciate the professionalism of management and employees of the company that makes the discussion of shipbuilding projects extremely productive.