Zaliv is striving to take hold a new niche differs from shipbuilding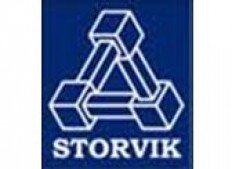 Aiming to secure optimal workload for own capacities shipyard Zaliv participates in realisation of not only shipbuilding and ship-repair projects. Zaliv already had different experience in manufacturing of products of marine and industrial machinery — oil power stations, manholes, boilers for steel casting industry. The new project of the yard is manufacturing of cathodic pot-shells, intended for application in the aluminium smelt process.
Order for fabrication of 7 cathodic pot-shells weighing 35 tons each was placed with Zaliv by Norwegian company - Storvik AS.
By words of Marketing Director Mr. Yuriy Dovgiy, the negotiations on this project have been led during one year due to the fact, that this market segment is rather narrow with limited group of participants involved. Beside this, the customer demands very high requirements to the quality assurance system, and therefore, shipyard have had to pass some specialized audit. Moreover, in order to secure necessary accuracy of project realization, the production technology of these pot-shells was adopted for production facilities of Zaliv.
Shortly the steel materials will be delivered to the yard, and the whole project shall be completed by Zaliv within the first half of 2012.
Mr. Yuriy Dovgiy underlined that working for one of the world leader in aluminium industry is extremely responsible, and we anticipate that execution of this order with relevant quality will allow for Zaliv to take hold on this market, and resulted for more new contracts implying sufficiently bigger volume of production.