Shipyard Zaliv will build four hulls for company "Ulstein" (Norway)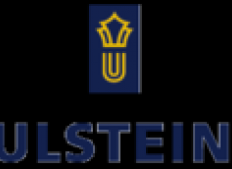 By the words of chief of supervisory board of shipyard Zaliv Nikolay Kuzmenko systematic work over search for new orders that has been led by marketing department of the shipyard during the whole last year resulted in signing of some new contract four of which are concluded with company Ulstein (Norway).
For this customer Zaliv shall built two outfitted hulls of supply vessels (project PX121) and two outfittedhulls of vessels intended for seismic shelf exploration (project SX134).
At present moment the delivery of plate and profile materials to Zaliv are in progress as well as other materials and fittings required for construction of two first hulls.
Steel cutting shall start already in the end of January.
Construction of vessels will be lead simultaneously in the shipyard's dry dock..
Delivery of first hull is scheduled to the middle May 2011, and in general it is planned to complete four hulls at Zaliv till the end of 2011.