Zaliv has signed a new contract during exhibition, in Oslo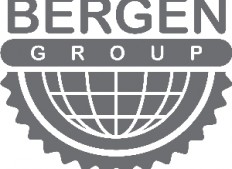 On 24-27th of May, in Lillestreme (Oslo) Norway was held one of the major international exhibitions devoted to shipbuilding, ship repair and carriage by sea – Nor-Shipping 2011.
This exhibition gathers the leading companies in naval sector once in two years. Traditionally, Zaliv Shipyard became the participant of this exhibition.
-Last exhibition has proved that Zaliv is demanded as builder of the vessels for Gas-Oil Sector- says the chairman of the Supervisory Board, Nikolay Kuzmenko. We had managed not only to confirm our present partnership connections, which are proved by our another recently signed contract with Ulstein company, but to find new ones. Just during the exhibition Nor-Shipping 2011 Zaliv had signed the first contract with new and perspective Norwegian shipbuilding holding Bergen Group BMV (www.bergengroup.no)
According to reached agreements Zaliv will provide building of two vessels, designed for supplying of the Offshore Gas-Oil platforms. Steel cutting for the first of these projects will start in the middle of July 2011 and full completion of construction of these two orders are scheduled by Zaliv for June next year.
According to N.Kuzmenko, Zaliv will perform increased scope of works in outfitting of the Hull. The installation of the new, modern equipment will be added to the standard scope of works. Particularly Zaliv assumes works of installation of four Diesel generators, air-conditioning compressor systems, incinerator etc.