Zaliv started works over project of Havyard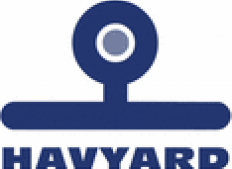 Starting of works over new shipbuilding project was marked for Zaliv by complex preparation process. Order, initially placed on SevMorZavod for construction of the vessel for offshore supply of drilling platforms (project 832 CD from design bureau of famous shipbuilding group Havyard International AS) owing to various reasons have not been completed. Resulting from this ordering company applied to Zaliv with offer to undertake the realization of this project.
The long and responsible period of preparation for transportation of steel structures of this project from Sevastopol to Kerch.
In the first decade of July all the steel structures were delivered to Zaliv and perfectly arranged works over unloading of the barge transporting them allowed workers of Zaliv immediately start the works over this order.
The chief of production department of Shipyard Zaliv Valentin Pikhterev tells that tt the present moment steel treatment workshop of Zaliv have set all the hull details delivered from Sevmorzavod into units, the assemblers and welders of the dock workshop are working over consolidation of four bottom units and workshops Nos. 32 and 33 already started manufacturing of remaining units. Moreover, the specialists of the technical department complete preparation of design and technological documentation of the modified project basing on requirements from customer and classification societies. The hull laying up on the slipway is planned according to the schedule to the end of August.